The NRF Foundation's RISE Up introductory course – Retail Industry Fundamentals – will help you develop workplace readiness skills and look for a first job.
You will develop basic customer service skills and math skills to conduct sales transactions. You will build an understanding of the retail industry, its impact on the economy and the diverse jobs available. And you will learn best practices for interviewing and exploring career paths.
Our online course takes just five to seven hours to complete and you can use any computer or tablet. Our dynamic curriculum includes videos, interactive exercises and self-check quizzes. You can work at your own pace to complete the training.
At the end, you'll receive a printable completion certificate, digital badge and a credential you can list on your resume, showing you are ready for jobs that are in high demand right now.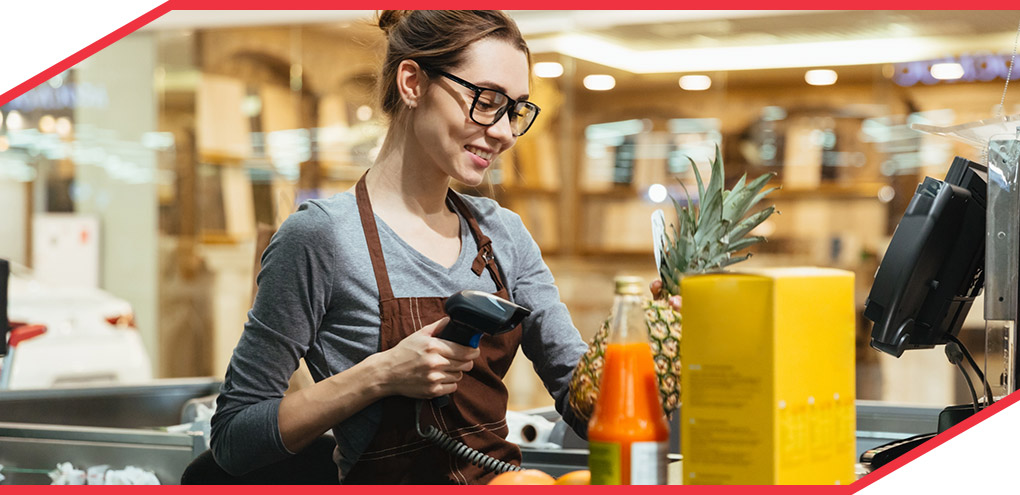 I
Industry terms and the retail cycle
II
The economic impact of retail
III
Essential customer service and sales skills
IV
Retail's technological tools
These concepts offer a general overview of the content areas covered in the Retail Industry Fundamentals curriculum. They are not an exhaustive list of the content or its learning objectives but serve to categorize the curriculum for each module.
Learn more about our other RISE Up courses: