NRF Foundation All Access Fall Programming included the following speakers.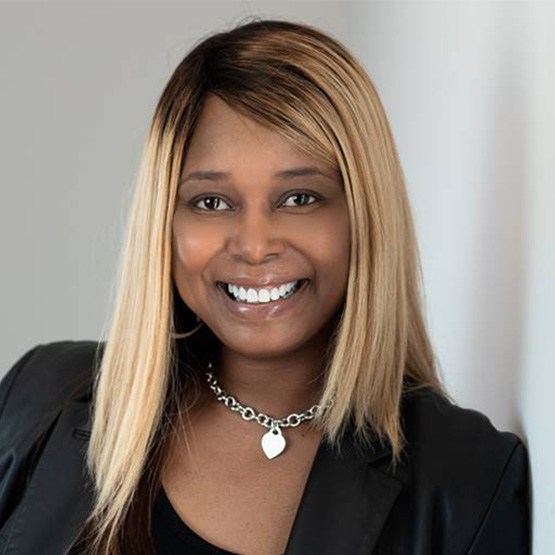 Michelle A. Banks
Senior Vice President, Territory Mgr at Kohl's, Southeast
Michelle A. Banks is a highly energetic and results driven professional currently serving as a Senior Vice President, Territory Mgr at Kohl's for the Southeast Territory. Prior to taking on this role, Ms. Banks also served as a Regional Mgr Vice President and District Mgr Vice President for Kohl's Corp.

Michelle currently serves as the Executive Sponsor for the Black BRG group, sits on the Co D&I Task Force and has been involved in various company initiatives including, but not limited to: Corporate Link Partners, Co Pillars; Leadership Impact & Operations and Co Merchant Partner Committees. Ms. Banks has extensive retail background with over 25 years progressive experience in different roles and states nationwide. Before her career with Kohl's in July 2010, Ms. Banks has held positions as a District Manager with DSW Shoes and with Gap Inc. and was a Merchandise Coordinator with Donna Karan. Michelle has also held various Management positions with Marshall Fields in Chicago.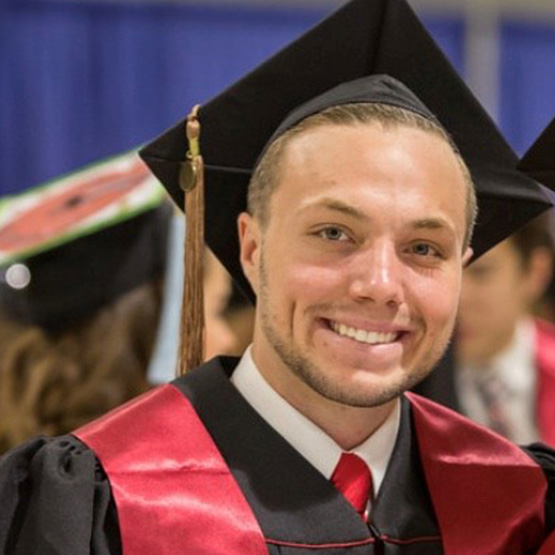 Peyton Byrd
Retail Line Leader, Meijer
Peyton Byrd is a retail line leader at Meijer. During college, Peyton completed two retail operations internships with Meijer. After graduation in 2019, Peyton transitioned into a lines leader role with Meijer.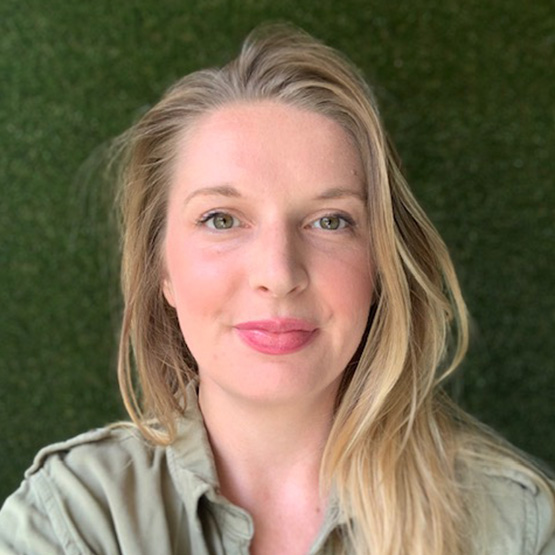 Amy Carlson
Assistant Buyer, Burlington
Originally from Milwaukee, WI, Amy now lives in Los Angeles, CA. While she have only been at Burlington for 6 months, she has worked in many facets of the industry including retail management, E-Commerce, and have held a similar Assistant position at another off-price competitor. Amy loves how interactive working as an assistant at Burlington is! She is involved in every facet of business and it's a great role to help learn and develop skills as a buyer! In her free time Amy likes to work out, learn guitar, cook, and is always on a constant search for the best burrito in Los Angeles.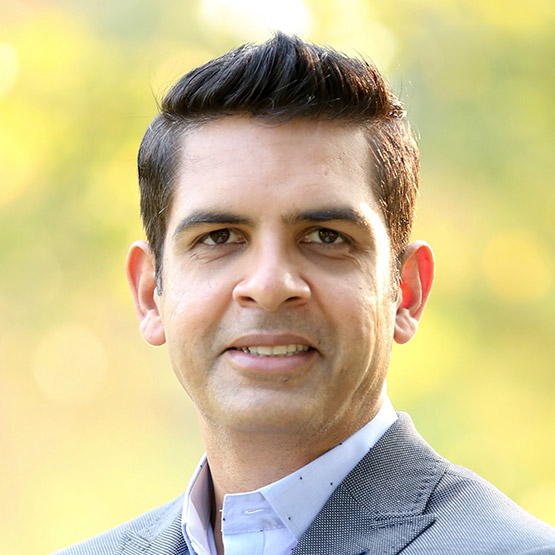 Ankit Chawla
Senior Manager-Security Architecture & Innovation, The Home Depot
THE FUTURE OF RETAIL - POWERED BY TECHNOLOGY - Ankit Chawla is a Senior Manager in The Home Depot Chief Information Security Office (CISO) where he leads the Security Architecture team. Ankit has 16 years of Cybersecurity and Enterprise IT experience from strategizing, architecting, and delivering global cybersecurity programs. In his last role at IBM, Ankit was the Manager of Security Architecture and Engineering for IBM CISO. Ankit has a M.S. degree in Cybersecurity from New York University, M.S. degree in Information Management from Syracuse University and is CISSP and PMP certified.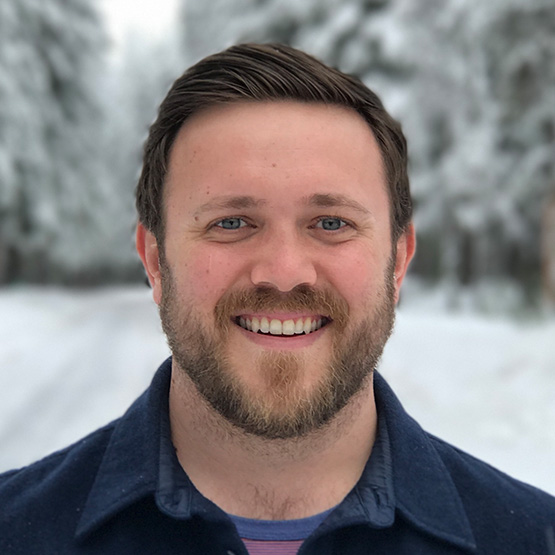 Jason Crofton
Associate Production Manager, Stitchfix
Current Associate Production Manager for Stitch Fix Kids Exclusive Brands, overseeing Woven, Denim and Fleece and French Terry development. Prior to Stitch Fix his experience included in store roles for a variety of retailers including Gap, Coach and Allen Edmonds, Merchandising and Production roles at Gap, Inc. along with project manager roles at San Francisco based men's clothing startup Blade+Blue. His areas of focus and interest include vendor sourcing and on-boarding for building out new product categories through strong supply chain relationships, along with disruptive product to market business models.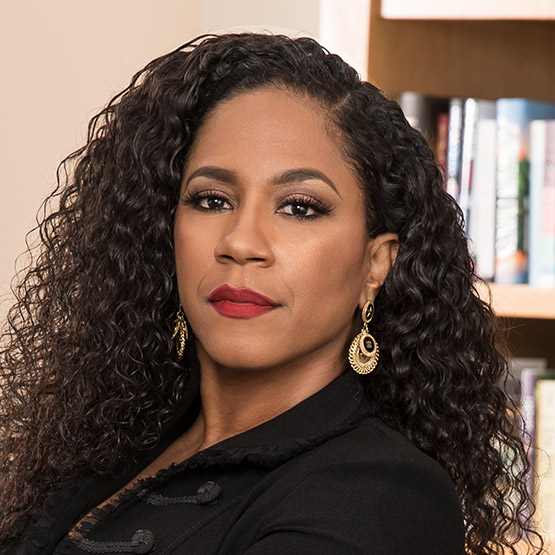 Mahisha Dellinger
Founder and CEO, CURLS
Self-made" doesn't even begin to describe Mahisha Dellinger. The founder and CEO of CURLS Beauty Brands, one of the foremost black hair care brands in North America, author of the memoir "Against All Odds: From the Projects to the Penthouse" and star of "Mind Your Business with Mahisha" on the OWN network, had to overcome a deck so stacked against her it included drive-by, drug-gang shootings of her Sacramento-area childhood home. Though raised in poverty by her single mom, Dellinger was able to dig deep, stay open and hang on to the life lessons bestowed by her father, an engineer who came from a solidly successful family and modeled what was in store for Dellinger if she buckled down and worked hard.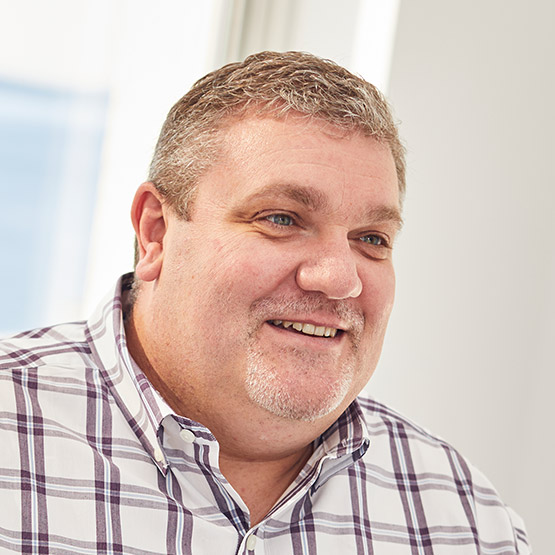 Olly Downs
Vice president of Martech, Data and Machine learning, Zulily
THE FUTURE OF RETAIL - POWERED BY TECHNOLOGY - Olly Downs is a machine learning scientist, seasoned technology leader and serial technology entrepreneur, credited with bringing advanced analytics and machine learning methods to bear as the creative spark behind numerous early-stage technology companies. Teams Olly has led have built business-enabling technologies that have returned almost $2 billion in business value on $250 million in venture capital investment.

Most recently Olly lead Consumer Analytics & AI at Zillow Group, prior to which he was Founder, CEO and Chief Scientist of Seattle-area AI-marketing Startup, Amplero. Olly specializes in applying abstract analytical ideas from mathematical, physical and statistical science to problems in the real world and commercializing them; to date this has resulted in 38 US patents spanning diverse fields from Machine Learning to Quantum Computing.

Olly has also been at the heart of growing data science in Seattle and in 2013 became the founding advisory board member of the University of Washington's Data Science Certificate program, recruiting the advisory board and writing much of the curriculum for the program which has now taught several thousand professionals about the impact data science can have on the world.

Away from work, Olly grew up racing go-karts in the U.K. Here in the U.S., Olly helps organize the track events for the Porsche Club, and he and his wife drive at race tracks up and down the West Coast. Olly has 3 sons and a crazy 3-legged black Labrador who keep his "free time" occupied with plenty of entertainment! Olly holds bachelor's, master's and master of science degrees in physics from the University of Cambridge, and an master's and doctorate in Applied Mathematics from Princeton University. Olly has Erdös Number 3.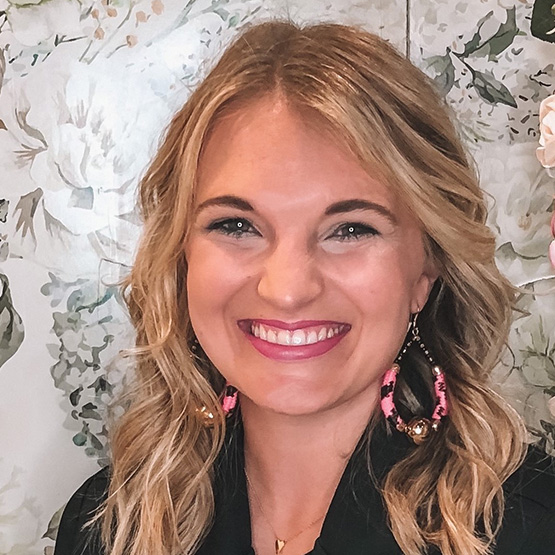 Emily Espinosa
Assistant Vice President - Customer Team Lead for L'Oreal Paris
Emily Espinosa is currently Assistant Vice President - Customer Team Lead for L'Oreal Paris, where she leads the multi-functional team supporting the Walgreens business. After beginning her career on the retailer side, Emily transitioned to the CPG industry where she has worked for over 8 years with experiences across all classes of trade and a primary focus in Sales. As a graduate from the Retailing Program at the University of Wisconsin-Madison, she has always had a love for the industry which she has translated into a successful career. She has a passion for people development and student outreach and is excited to be involved in the "All Access" program.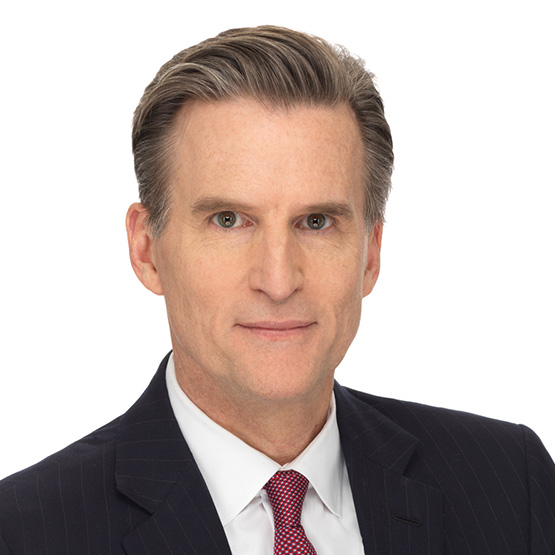 Jeff Gennette
Chairman and CEO, Macy's, Inc.
Jeff Gennette was elected chief executive officer of Macy's, Inc. in March 2017 and assumed the role of chairman in February 2018. Gennette previously held the role of president of Macy's, Inc. since 2014. Prior to that, he was chief merchandising officer of Macy's, Inc., a position to which he was appointed in February 2009.

Gennette began his retail career in 1983 as an executive trainee at Macy's West in San Francisco. He held positions of increasing responsibility, including vice president and division merchandise manager for men's collections, and senior vice president and general merchandise manager for men's and children's. In 2004, Gennette was appointed executive vice president and director of stores at Macy's Central in Atlanta. During his career, he also served as a store manager for FAO Schwarz and director of stores for Broadway Stores, Inc. From February 2006 to February 2008, Gennette served as chairman and chief executive officer of Seattle-based Macy's Northwest. Gennette returned to San Francisco from February 2008 to February 2009 as chairman and CEO of Macy's West.

Gennette is a native of San Diego and a graduate of Stanford University.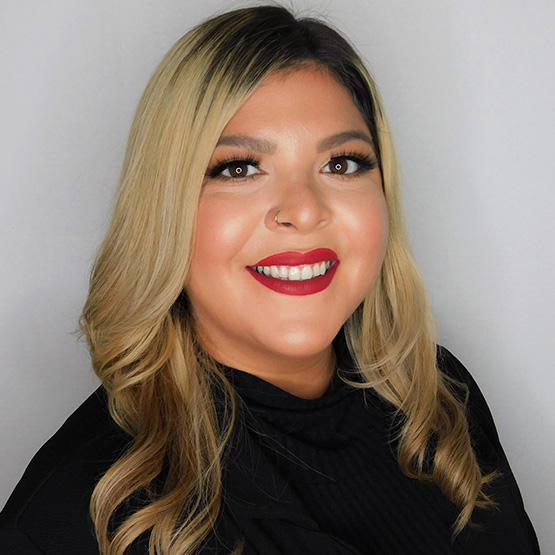 Lydia González
Services Manager, Sephora
Lydia Gonzalez began her retail career at Sephora as a seasonal cashier in 2008. As she grew her experience through a number of different roles, so did her passion for beauty & people. She was intrigued by the dynamic aspects of retail realizing the possibilities in career pathing it offered. She continued to work full-time at Sephora while pursuing a degree in business management & marketing. In 2017, Lydia graduated from the Fashion Institute of Design and Merchandising with a bachelor's degree. She has been able to apply her education and passion for marketing through various roles and projects over the years. For example, Lydia has helped execute multiple events and marketing activations nationwide acting as a liaison for the Field Marketing Team. In 2018, Lydia was promoted to Services Manager at a flagship store for the organization. Through this role, she's had the opportunity to manage and execute marketing events, oversee the brand & events strategy while leading a team and achieving store business goals. One of the most rewarding aspects of her current role has been supporting the local community with Classes for Confidence through Sephora's Social Impact & Diversity Inclusion programs. 2020 marked Lydia's eleventh anniversary with Sephora; she is grateful to work for a retail organization that offers countless opportunities and has provided her the opportunity to scale up her development year after year. It has been a wonderful journey and she now enjoys leading her own team, helping them discover their career potential at Sephora. Lydia is continuing to work towards her career goal of joining Sephora's corporate marketing team.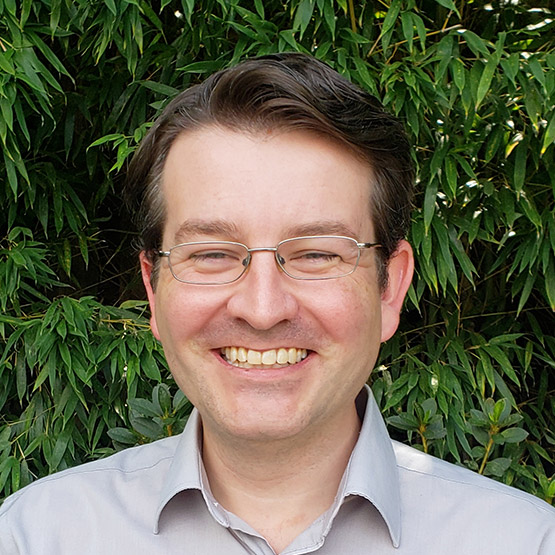 Karl Goodhew
Director, Software Engineering, Macy's
THE FUTURE OF RETAIL - POWERED BY TECHNOLOGY - Karl Goodhew is a Director of Software Development at Macy's. Before joining Macy's in 2019 he spent his career in software development either working for large retailers or with fintech startups. A self-taught coder who jumped into mobile development when App Stores were just beginning, he has since architected and built systems for both digital and brick-and-mortar retailers including The Home Depot, JCPenney, and Macy's. Karl earned his Bachelor of Business Administration degree in Management Information Systems from the University of Georgia.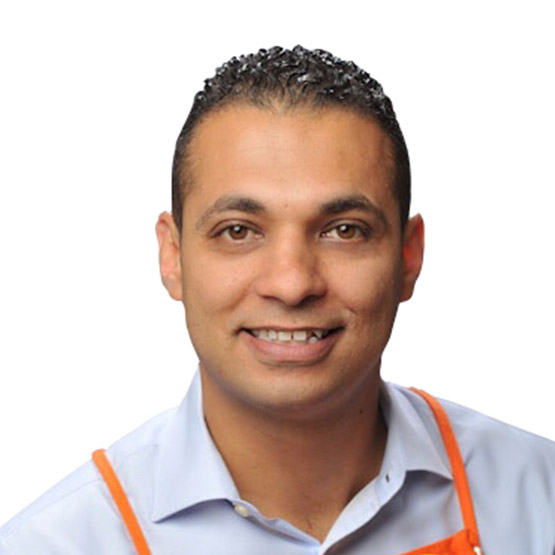 Jalal Hamad
Senior Director, In-Store Experience, The Home Depot
Jalal Hamad is a Retail Strategy and Transformation leader with 20+ years at The Home Depot, specializing in large-scale in-store merchandising and digital transformations. Jalal is responsible for leading the visual merchandising, off-shelf & merchandising events, environmental design, and digital store retail initiatives. Jalal leads a cross-disciplinary team to deliver world-class and cutting-edge experiential retail solutions that drive sales, enable speed, and create value. Jalal is a thought leader in the field of in-store analytics and balancing art and science. He regularly use in-store traffic analysis, heat maps, and customer behavior analysis as data points to design retail environments.

Jalal began with The Home Depot in 2000 in the stores and has since held positions in store operations, merchandising, capital projects, visual merchandising, field merchandising, new concept development, space planning, fixture design & engineering and procurement. Jalal serves as the strategic leader for The Home Depot's Pilot Store "Store of the Future" initiative resulting in the development and implementation of The Home Depot's $5B Strategic Store Investment program. Jalal serves on the StorePoint Retail Advisory Board and has been recognized by Design:Retail magazine as a top 40 Under 40 honoree for outstanding contribution to the Retail industry.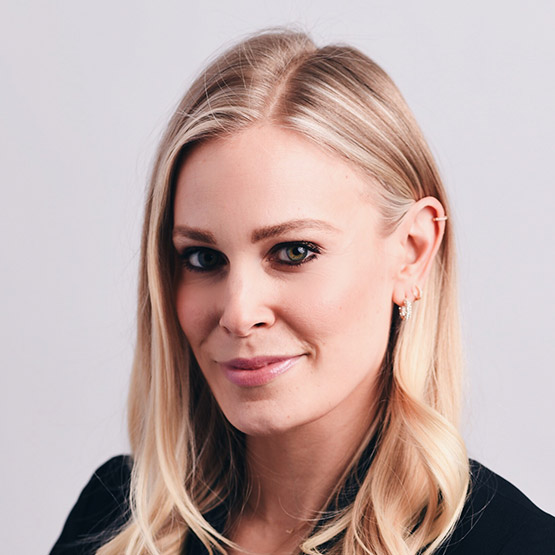 Naomi Jacobs
Director of Social Media Strategy, Qurate Retail Group
Naomi Jacobs (@sweetjacobs) is the Director of Social Strategy for Qurate Retail Group, a leading multiplatform retailer. In her role, Naomi has revolutionized the company's social media strategy across its portfolio of brands including QVC & HSN, which is #1 in video commerce globally, among the top 10 ecommerce retailers in North America (according to Digital Commerce 360), and a leader in mobile and social commerce. A veteran executive in the social media industry, Naomi has been an integral leader, driving accelerated growth while scaling social and influencer marketing at Qurate. A true passion for social media and visual marketing—both in work and in her personal life—makes this a #dreamjob, mixing creativity, analytics and storytelling. Fun facts: her favorite thing to do is take photos of her two kids for Instagram, she never has less than 30 windows open in her browser, and she organizes her iPhone apps by color. Naomi holds a degree in marketing from Saint Joseph's University and lives in the suburbs of Philadelphia with her family & puppy Jackson.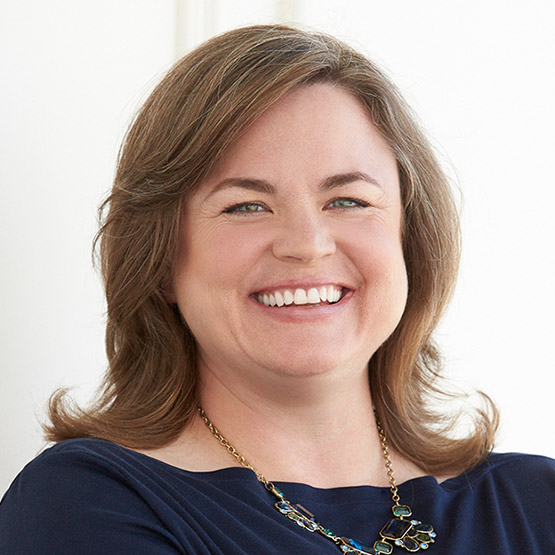 Rebecca Janutis
Chief Information Security Officer, Kohl's
THE FUTURE OF RETAIL - POWERED BY TECHNOLOGY - Rebecca Janutis is the Chief Information Security Officer for Kohl's Department Stores. In this role, she is responsible for developing the overall information security strategy for Kohl's. Rebecca directs the execution of multiple enterprise-wide security and compliance programs designed to protect Kohl's most sensitive data, identify threats, and mitigate security risk.

Prior to joining Kohl's, Rebecca was a Senior Manager at Discover Financial Services for nearly nine years, where she led the security engineering, risk management, and incident response teams.

Rebecca holds a BS degree in business with concentration in management information systems from Miami University in Oxford, Ohio, and an MBA from Loyola University in Chicago.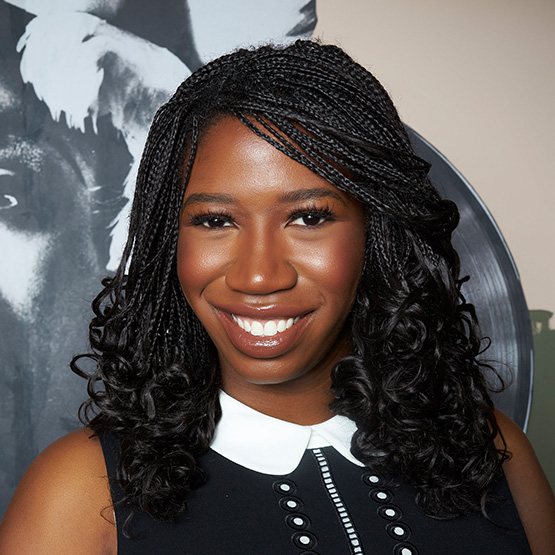 Amanda E. Johnson
Co-Founder & Chief Operating Officer, Mented Cosmetics
Amanda E. Johnson is the Co-Founder & Chief Operating Officer of Mented Cosmetics, a pigment-first beauty brand celebrating women of all hues. Mented launched in January 2017 and has taken the beauty industry by storm by unapologetically placing women of color at the forefront. The company has been featured in several publications including Essence, Allure, Vogue and Black Enterprise, and the co-founders were honored with the 2019 Dreamers award from the National Retail Federation. A graduate of Howard University and Harvard Business School, Amanda is excited to be an entrepreneur focused on digital strategy and brand building. With a myriad of experiences in finance, consumer marketing, and digital experience Amanda is excited to craft brand stories and build customer communities. Amanda is very involved in her community through involvement in Alpha Kappa Alpha Sorority, Inc, The Junior League of New York, and Howard Alumni Association. Connect with Amanda on Twitter (@prettypensive) and on Linkedin.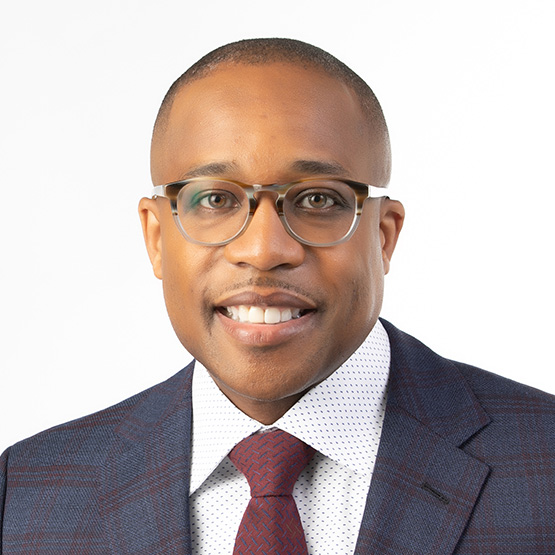 Damon Jones
Chief Communications Officer, P&G
Damon Jones leads efforts to to ensure the world's largest consumer goods company is recognized as one of the most trusted brands in the world. He leads a global organization responsible for P&G's image and reputation and that of its nearly 100 brands.

P&G's global communications discipline includes brand and corporate communications, digital and social media, stakeholder engagement, issues advocacy and crisis management. Leveraging P&G's significant industry presence, advertising spending and convening power, Jones also directs a broad portfolio of citizenship and advocacy efforts focused on driving equality for women, people of color and other under represented groups.

A trusted advisor to the C suite, Jones has a proven track record of leveraging reputation and relationships to drive brand and business success, while guiding and enabling the company to be a force for good and a force for growth.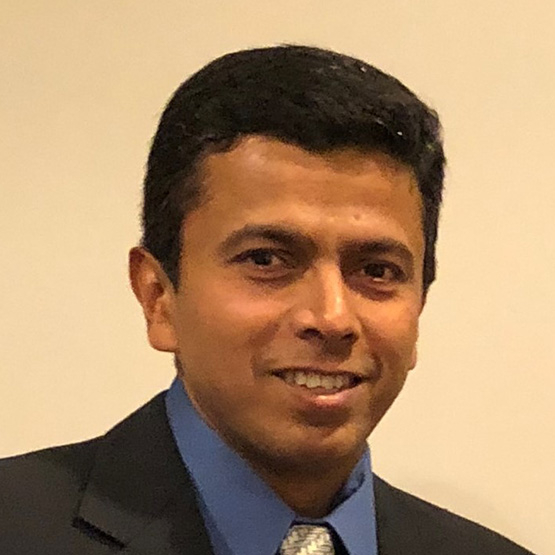 Kedar Khambaswadkar
Director, Software Engineering and Product Management at Macy's Technology, Macy's
THE FUTURE OF RETAIL - POWERED BY TECHNOLOGY - Kedar loves identifying problems that matter to customers and solving them using modern technology. To accomplish this, he focuses on asking questions, building high-performing teams and relying on a combination of gut instinct and data for decision making.

Having enjoyed many leadership positions throughout his 20+ year career in Supply Chain technology and product management, his personal and professional experiences have taught him to successfully organize and build teams to create high quality software products and solutions to put customers at the center. Implementing big ideas into real products and solutions and helping the team win gives him great joy and he firmly believe in being humble, being teachable and learning from mistakes.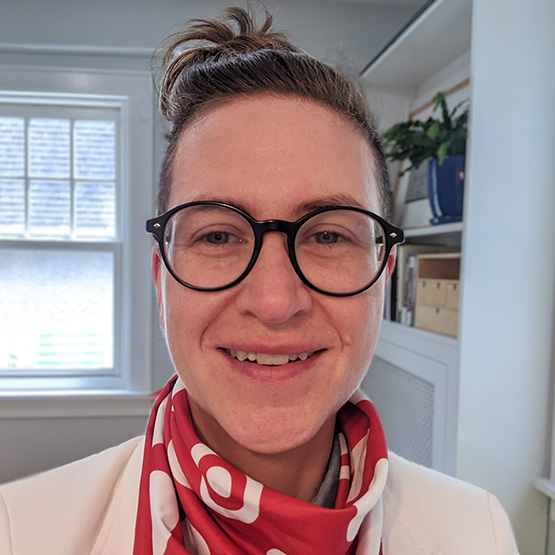 Emi Lyman
Senior Engineer, Target
THE FUTURE OF RETAIL - POWERED BY TECHNOLOGY -  Emi Lyman leads the team responsible for advancing user interface technologies across Target's internal tools. A graduate of Cranbrook Academy of Art with 10 years of experience in software engineering, Emi's unique background has given her the acute ability to envision and create cross-team partnerships. Her team facilitates collaboration that unites talent from accessibility, user experience, data science, and software engineering in order to research and build best-in-class UI solutions for Target Enterprise applications.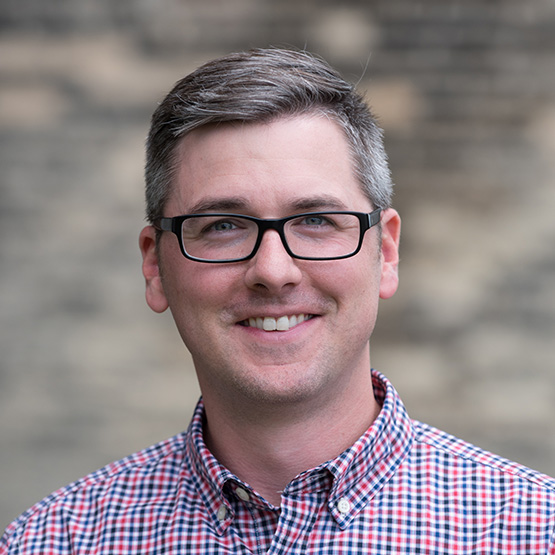 Matt Meuleners
Executive Partner, FOCUS Training
Matt Meuleners has over 20 years of experience as a speaker, trainer, and Talent Development professional. He is an expert in leadership development who specializes in: program design and delivery, L&D consulting, mentoring programs, training audits, and presentation skills coaching.

Matt holds an MBA from the University of Wisconsin: Milwaukee and a bachelor's degree from the University of Wisconsin: Madison. He teaches Training & Development at Marquette University as an adjunct professor and is the 2020 President of the SEWI chapter of the Association of Talent Development.

An Executive Partner with FOCUS Training, Matt leads the professional development market team and serves as Lead Instructor for the Accelerate and Elevate Institutes where he trains and coaches managers and high-potential talent from top North American companies.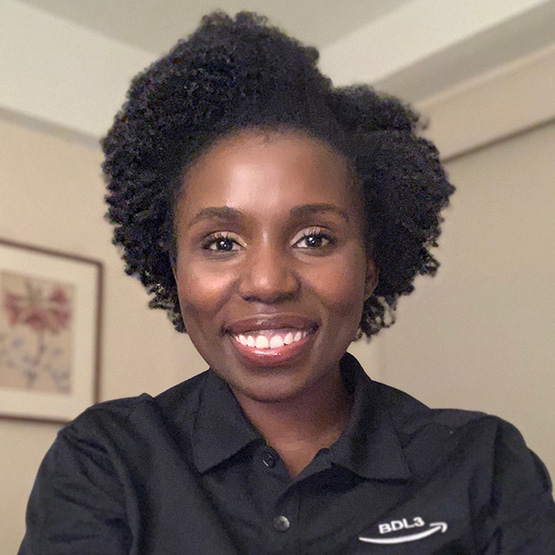 Nduta-Rosemary Mwaura
Process Engineer, Amazon
A Kenyan Native and Howard University Alumni, Nduta Rosemary Mwaura has spent her career driving process improvement and people engagement programs at Amazon. Prior to Amazon, she was with the Advisory Board Company where she specialized in bringing in large scale healthcare consulting contracts due to her ability to earn trust and monetize relationship building.

After a short sabbatical, she realized that she wanted to build a career based off of three core principles:

1. Being Impactful both in work and her communities 2. Being financially independent to be able to support her family back home in Kenya while teaching others to do the same 3. Having Autonomy in her Career to be able to have ownership in her day to day and long term career goals.

With this in mind in 2015 she accepted a college hire Area Manager position within Amazon. Over the next 5+ years she would be an Engagement Manager, Associate Alliance Program Partner, the President of Black Employees Network for the Central Operations team, The Advocacy Manager, an Operations Manager for a Legacy Site as well as launch one of the largest buildings on the east coast and now a Process Engineer.

As a process engineer she creates and drives processes within her building of 6,000+ employees to improve efficiency while developing the knowledge base of the leadership teams. To date, she has created and rolled network wide programs to improve the on boarding process for leaders, driven nation wide diversity and inclusion programs, launched different women-and-amazon and black-employees-network programs, saved over 4 million dollars from local projects and promoted over 60 Mentee's with over 60% being minority (POL/Women/LBGTQ+) leaders. Her focus always has been that it's truly always Day 1, so with that in mind: every day is a new day to drive fresh and bold ideas which may change our world and create the world we desire.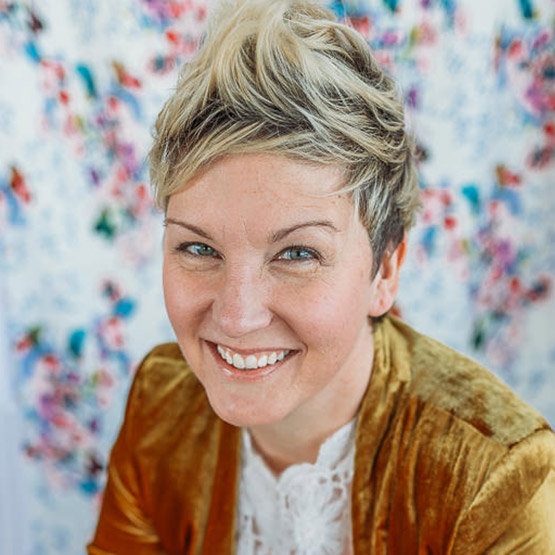 Anna Oakes
CEO, Build High Performing Teams
Anna Oakes is a consultant, coach and caretaker of humanity. She combines her love for humanity with her 20+years of corporate experience and over 4 years as an entrepreneur, as a leader, coach and strategic business advisor. Anna and her team is currently focusing their work on INTRApreneurs, those change makers/innovators who choose to work within organizations. She's currently writing a book to help INTRApreneurs maximize their impact in their role and organization, while helping organizations lead and leverage this valuable resource well. Anna gave her first TEDx in April of 2019 to help you leverage your current role to get to your best next.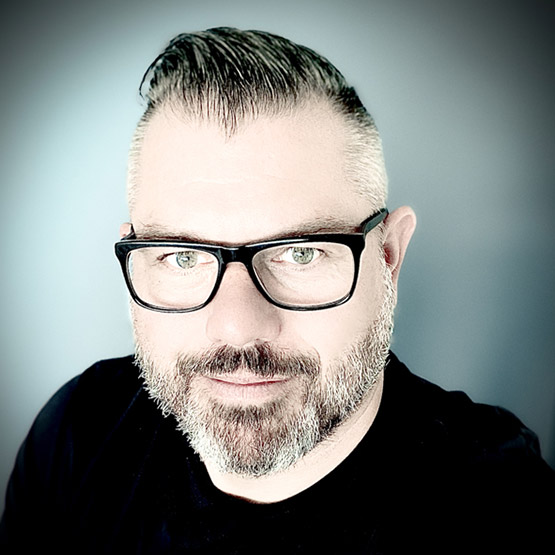 Scott Pallas
IT Director - Digital Shopping, Meijer
THE FUTURE OF RETAIL - POWERED BY TECHNOLOGY - Scott Pallas is a seasoned IT executive with more than 20 years of experience across all aspects of retail technology. Scott has lead Point of Sale systems, Pharmacy systems and a leader in our transition to fully scaled agile at Meijer.

Scott is currently responsible for relaunching and driving Meijer's digital experience. Driving the intersection between digital and in-store experiences that are focused on loyalty and personalization.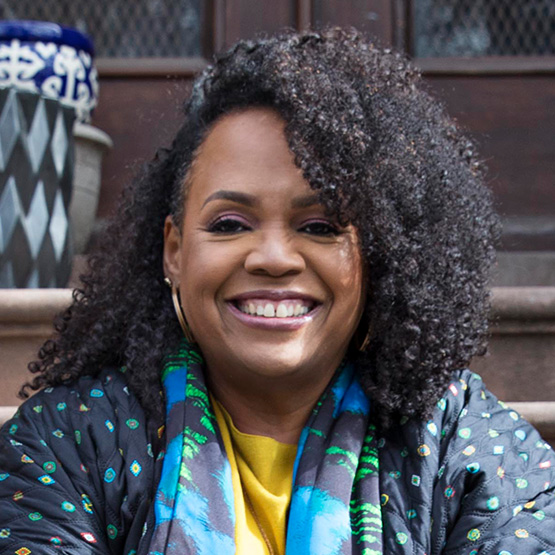 Lisa Price
President and Founder, Carol's Daughter
Lisa Price's journey begins like that of many entrepreneurs—with curiosity and determination mixed with moments of panic and a resounding belief that products that were made with love and delivered on their promise would find their following. It was a company born of Price's love for fragrance and a passion for scent alchemy that formed the foundation of her high-performing products. More than a quarter of a century later, even amid massive industry disruption, new company leadership, and acquisition by L'Oréal, Carol's Daughter continues to thrive and remain relevant in an industry where brands come and go as quickly as trends change.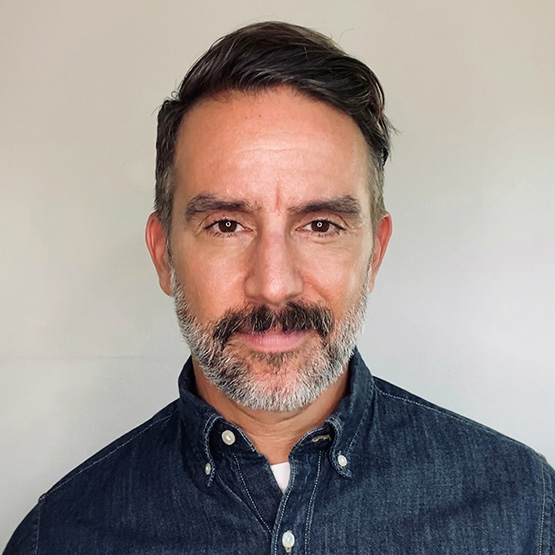 Danny Putnam
Senior Buyer – Women's Better Casual, Contemporary, Premium Denim, Burlington
Danny's career in Retail Buying started with his attendance at the Art Institute of Seattle where he studied Fashion Merchandising. He worked at the Macy's (then the Bon Marche) in Seattle for almost 15 years buying Women's/Junior's Sportswear. Macy's then took him on an adventure and moved him to New York City where he was promoted to a Merchandiser at the MMG Corporate Office. After an amazing career in Department store buying, Danny made the move to On-line at Delia's Inc. Fast forward 4 years, he joined Burlington Stores, where he has enjoyed working as an off-price buyer in Women's Better Sportswear, for the last 5 years, in sunny California.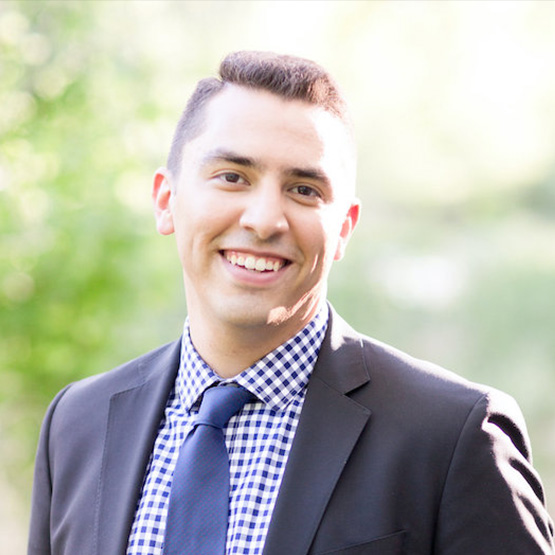 Brian Ramirez
Lead Software Engineer, PetSmart
THE FUTURE OF RETAIL - POWERED BY TECHNOLOGY - Brian Ramirez is the Lead Software Engineer for the Stores & Services Engineering Team at PetSmart, where he solutions and develops custom applications used throughout all of PetSmart's stores and Grooming Salons. Currently, Brian is focused on helping his team expand their capabilities to deliver features faster and safer by adopting stronger TDD practices, enhanced CI/CD pipelines, and more effective application architectures.

Prior to joining PetSmart in 2017, Brian worked as an engineer for large comapnies such as Apple and DreamWorks Animation. Brian has demonstrated skill in several programming languages including Swift, Java, JavaScript, and React. Brian studied Computer Science and Digital Arts at Chapman University where he was awarded the Deans Merit Award for Outstanding Achievement in Technology.

Brian is always tinkering with new projects and languages, contributing to open-source projects when possible, and challenging himself to create new and powerful things for others to use.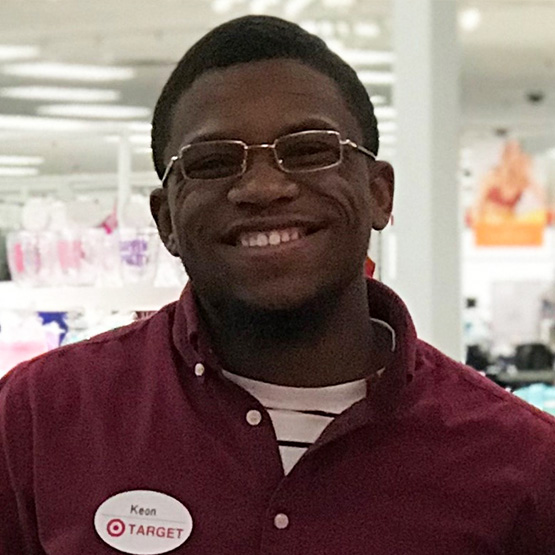 Keon Rayford
Executive Team Leader, Target
Keon Rayford was born and raised by a single woman in Toledo, Ohio. One of 9 siblings, family is a really big priority for Keon. After high school he went on to study Supply Chain Management at Bowling Green State University.

Keon graduated in the fall 2017 and started with Target that following January. During his time at Target he has been able to do a variety of things from recruiting at colleges, conference calls with leaders from HQ, and a long list of life fulfilling volunteer events. Target has given Keon a place to hone his skills and develop his leadership.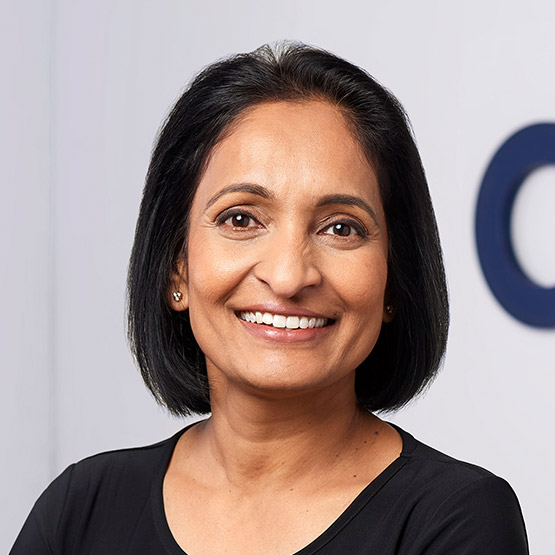 Anitha Reddy
VP Software Engineering, Qurate
THE FUTURE OF RETAIL - POWERED BY TECHNOLOGY - Anitha Reddy became Vice President – IT Software Engineering of the QVC Group in December 2017. In this role, she leads software engineering teams in Merchandising/Planning, Marketing, Content & Media and Enterprise Data Management areas. She is responsible for developing and delivering innovative technology solutions driving revenue growth, operational excellence and productivity.

Anitha previously served as Senior Vice President – Applications Development for HSN, Inc. (HSNi), which was acquired by Liberty Interactive Corporation in December 2017. She was accountable to manage and deliver technology solutions in support of business growth objectives. She led multi-year transformation of core processes and technologies for driving long term customer profitability informed by insights and analytics.

Prior to HSN, Anitha held positions at Goody's Family Clothing in Tennessee, Lee Jeans one of VF brands in Kansas City and Center of Advanced Technology at University of Missouri in Kansas City.

Anitha holds a Master of Science Computer Science from University of Missouri in Kansas City and a Master of Science Chemistry from University of Hyderabad in India.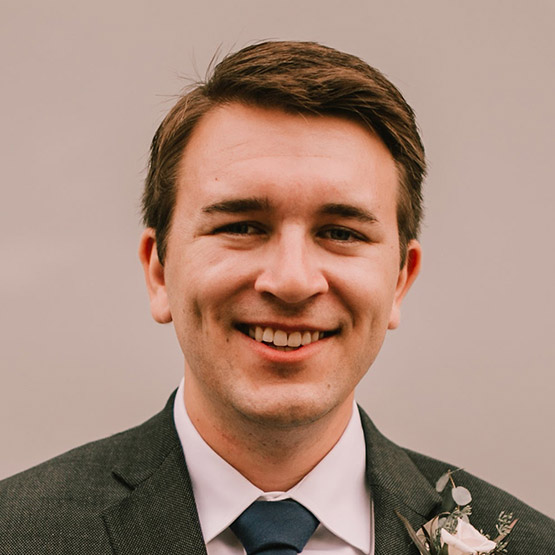 Mitchell Ross
Principal Software Engineer - Digital, Meijer
THE FUTURE OF RETAIL - POWERED BY TECHNOLOGY  - Ross is a 2013 Grand Valley State University Graduate in Information Systems. He has a passion for anything in the technology sector and is focused on Native Mobile and Web development and building applications for scale and sustainability.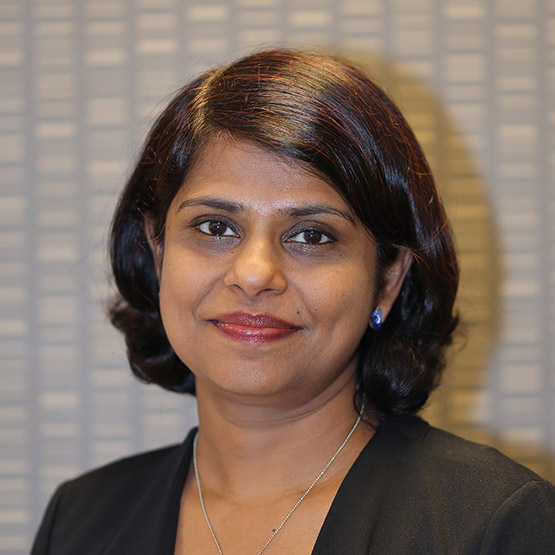 Nidhi Sen
Senior Engineering Manager, Target
THE FUTURE OF RETAIL - POWERED BY TECHNOLOGY - Nidhi Sen, Senior Engineering Manager, has led engineering teams in Supply Chain and Mobile apps at Target.

Currently, she leads the mobile team responsible for same day services such as Shipt delivery, Drive-up, and Order-pickup as a part of Target Run.

Nidhi has a background in Software Architecture and Development. An Electrical Engineer by education, she has been creating enterprise software for a number of companies around the Greater Twin Cities area including Cap Gemini Ernst & Young, Thomson Reuters, Delta Airlines, and now Target.

Nidhi is a transplant from India and has lived almost all her adult life in Minnesota.

She loves to read – all genres – though Jane Austen is a pinned favorite. She has been involved in the community as a volunteer, gravitating towards causes related to education & children. She was a member of the board of District 196 Gifted and Talented Advisory Council, and ran a small non-profit school for languages and culture for Indian-American kids.

Nidhi lives in Eagan with her husband and two children. The whole family loves to play board games and engage in spirited political discussions at the dinner table.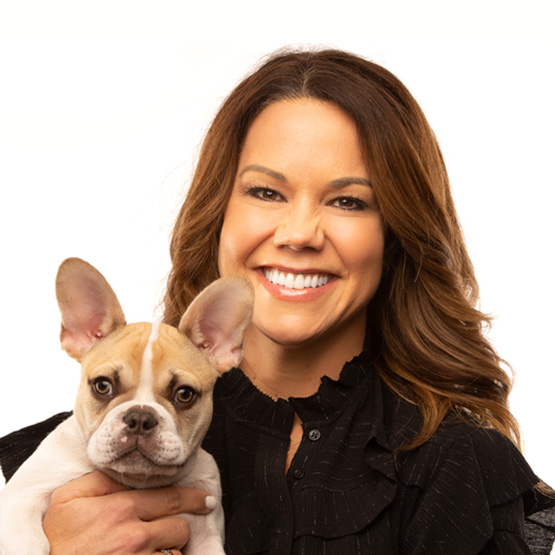 Kristin Shane
Senior Vice President of Merchandising, PetSmart
Kristin Shane joined PetSmart as SVP of Merchandising in August 2019. She began her career with Accenture before deciding to serve in the Peace Corps in El Salvador. Upon her return, she joined Target as a senior buyer and progressed through several roles to become Vice President Merchandise Manager, Beauty and Personal Care. After more than a decade in leadership roles for Target and Target Canada, Kristin founded and led two independent business ventures, one focused on retail and brand consulting and the other in the operation of fitness studios. Kristin is actively involved in the community, serving as a board member for several non-profit organizations. She earned a Master of Business Administration and a Bachelor of Arts in journalism from Indiana University. Kristin and her husband have three children and are pet parents to a French bulldog named Archie.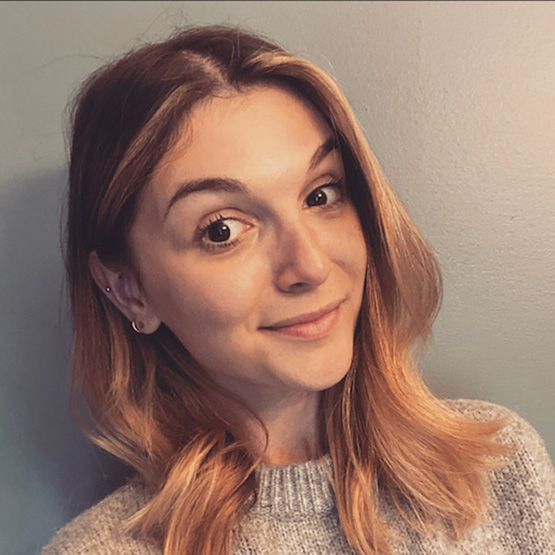 Maria Sgroi
College Recruiter, Burlington
Maria began her career with Burlington by joining the internship program as a buying intern for two summers in a row. She has now been with the company for almost 4 years. The internship program really set the tone in her passion for the retail industry and more specifically, her passion for Burlington. Now being a Campus Recruiter, she really enjoys meeting students and candidates interested in understanding more about the industry we work in and wanting to learn more! As a Campus recruiter, not only does Maria enjoy developing relationships with the students she meets, but she also loves the strong relationships she has developed with her Burlington teams.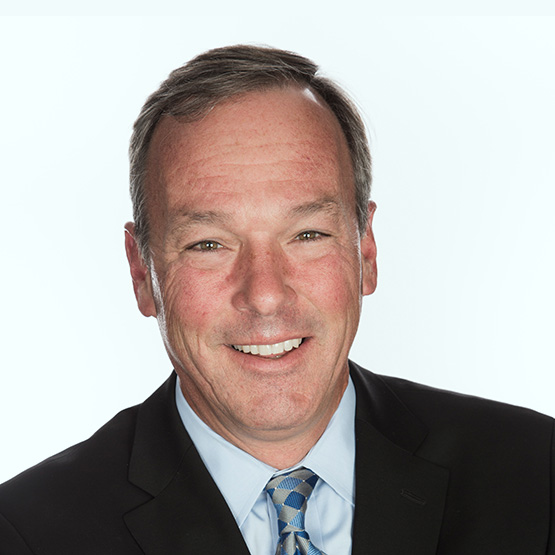 Bill Thorne
Executive Director, NRF Foundation and SVP, National Retail Federation
Bill Thorne is executive director of the NRF Foundation, senior vice president at the National Retail Federation and host of NRF's Retail Gets Real podcast. In his role as executive director of the NRF Foundation, Thorne oversees the programs that help people of all backgrounds build extraordinary careers. For eight years, he was the senior vice president for communications and public affairs at the National Retail Federation, and created and implemented communication strategies around advocacy priorities, policy campaigns and reputational programs. Thorne came to NRF in 2012 from the Walmart Corporation in Bentonville, Arkansas, where was the senior director of community affairs. Prior to Walmart, he served as a vice president for the DCI Group, a public affairs firm. His experience includes five years as director of political and legislative grassroots the American Medical Association. Thorne is originally from Savannah, Georgia, and holds a journalism degree from the University of Georgia.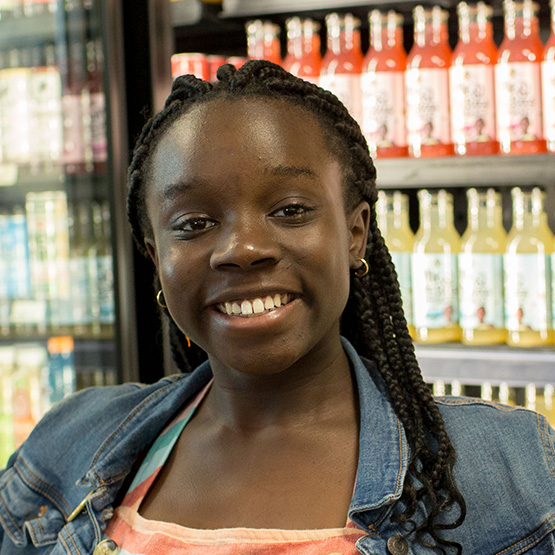 Mikaila Ulmer
Founder, Me & the Bees Lemonade
When Mikaila Ulmer was just four years old, she was stung by two bees in the same week. Her parents encouraged her to do some research on the bees rather than being upset with them. Upon discovering the important role that bees play in our ecosystem, Mikaila was determined to help them. Around that same time, she was inspired by her Great Granny Helen's flaxseed honey lemonade recipe to set up a lemonade stand from her home in Austin, Texas in 2009. She quickly expanded and bottled her product, started selling to Whole Foods Market and landed a deal with Daymond John on Shark Tank when she was 9 years old. Mikaila has since furthered Me & the Bees' many business successes, selling more than one million bottles and counting across 40 states on 1,500 shelves. Distributed by United Natural Foods, Inc. (UNFI) her all-natural ready-to-drink beverages are buzzing off the shelves of H-E-B, Whole Foods Market, Natural Grocers, World Market, among others. In 2016, Mikaila launched the Healthy Hive Foundation where she donates a percentage of the net profits from the sale of Me & the Bees Lemonade to help save all bees through education, research, and protection. Now 15 year old, she is celebrating "10 Years in Buzzness" and her first book, BeeFearless: Dream Like a Kid, which debuted August 18, 2020.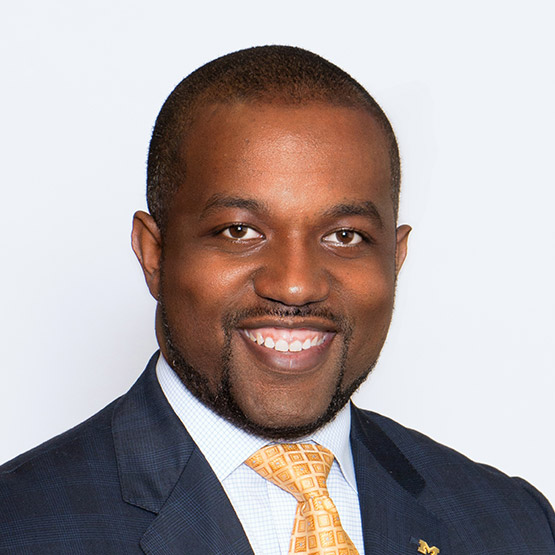 AJ Watson
Executive Trainer, FOCUS Training
For the past 15 years A.J. has worked across the public, private and nonprofit sectors to meet people where they are and make connections that allow them to reach their full potential. As the National Director of Youth Guidance's Becoming A Man (B.A.M.®) program he is responsible for leading a team of over 160 highly-trained BAM staff that meet young men where they are, both physically and emotionally, and take them on a journey to learn, practice and internalize the knowledge, skills, mindsets and values necessary to become responsible and contributing young men. A.J. resides in Atlanta with his wife Stacey and their two daughters Gabrielle and Alexandra.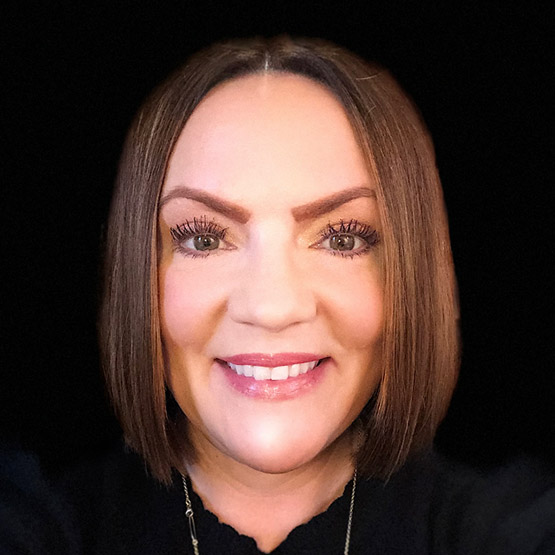 Kristen Williams
VP, Customer and Digital Technology, Meijer
THE FUTURE OF RETAIL - POWERED BY TECHNOLOGY - Kristen is a seasoned IT executive with years of experience across retail technology. Kristen cares deeply that the purpose of technology is to make people's lives easier. Kristen's focus is on delivering technology at the intersection of digital and stores to drive customer experience. Kristen spends her free time working with girls and young women to introduce them to science and technology. Introducing them to STEM careers and working with them to see themselves successful in those roles.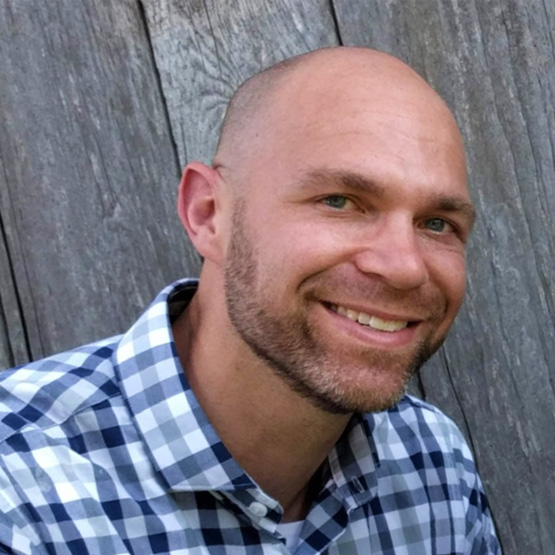 Mark Yearling
AI Ops Engineering Manager, Kohl's
THE FUTURE OF RETAIL - POWERED BY TECHNOLOGY - Mark Yearling is the AIOps Engineering Manager at Kohl's. He has been with Kohl's now over 10 years working in roles ranging from Programmer to Manager. Most of his experience at Kohl's has been focused primarily around OMNI Channel, but the last 2 years he has had the pleasure to focus all of his time in the fun, exciting world of Automation.

Yearling has always been intrigued by the idea of automation, finding it gratifying, simplifying work, optimizing processes, and eliminating manual waste. Being in technology, he feels more empowered than ever that he can make my passion a reality. It is no surprise one of his proudest moments in his career is the evolution of a Kohl's home grown product called Jarvis. Being able to take an idea concept, build an awesome tool with his team, and ultimately witness success among so many people is so rewarding.

In his professional career he values hard work, dedication, and teamwork. These were core values his parents taught him growing up. He was taught at a very young age, nothing comes easy and you have to work hard for the goals you set for yourself. Equally as important is working as / with a team. A team can accomplish so much more when they all work together and are equally invested in the same goal. Having a team share in the successes together keeps Yearling motivated.

Aside from his work life Yearling is married to his wife of 11 years, Kara, and has 2 children Griffin (5) and Ruby(1). He loves to travel, exercise, hike, and do anything sports. His favorite place he's been to is Maui, Hawaii. However his favorite place to frequent still remains Las Vegas. He also enjoys the occasional video game and recently started to get back into woodworking.
We'll be updating this page as we confirm our speakers, so keep watching for more updates.