Current undergraduates and 2021 grads are invited to participate in conversations with NRF Foundation scholarship alumni who are now thriving in retail careers. Join us to get the perspective of people who were in your shoes just a few years ago – preparing to launch exciting careers in the industry. This is your chance to connect virtually with young professionals who are ready to offer their insights to help you. Space is limited for these interactive, small group sessions and your .edu email address is required to complete the interest form. 
UNIQLO Advanced Visual Stylist Ashley Cairns
Monday, May 10, 3 p.m. ET
Coming Soon
H-E-B BRAND MANAGER GRACE DUSEK
Wednesday, May 12, 4 p.m. ET
Coming Soon
NIKE GLOBAL BIG KIDS MERCHANT EVAN CHISHOLM
Friday, May 14, 12 p.m. ET (sophomores ONLY)
Coming Soon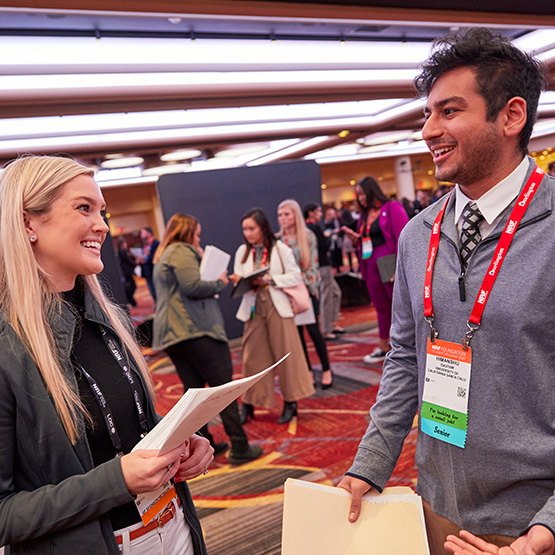 Virtual Career Fair
Friday, February 19, 11 a.m. - 5 p.m. ET
Participate in the NRF Foundation Virtual Career Fair and meet with recruiters over chat and video, learning more about companies and exploring available roles. Be camera-ready and prepare a 30-second intro about the value you'd bring to an employer – and have questions ready as well.
Closed
Be An Innovator Summit
Friday, February 26, 10 a.m. - 3 p.m. ET
The NRF Foundation is partnering with Walker's Legacy to bring you a one-day summit for undergraduates in retail entrepreneurship. At the Be an Innovator Summit, made possible by American Express, you'll join leading and notable women in business as they share the challenges they've faced and how they're succeeding and thriving in their fields.
Closed
Retail Backstage
Go behind-the-scenes with retailers on exclusive virtual tours of stores, corporate offices and more. Meet company executives, explore departments and learn about key areas of the business. And witness firsthand the breadth and diversity of career opportunities in an industry at the epicenter of innovation.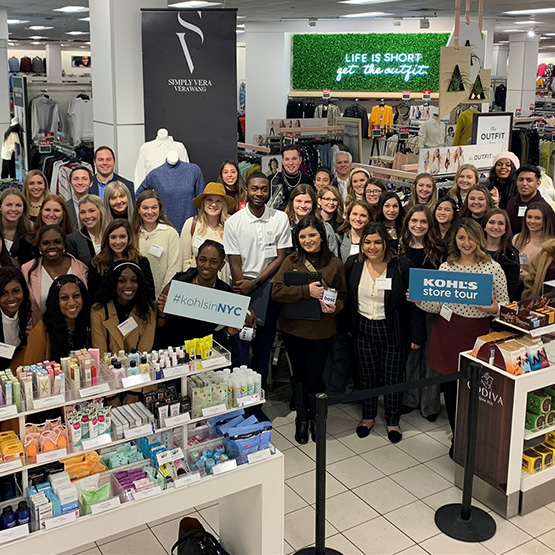 SESSIONS DETAILS

(All Spring 2021 Sessions Closed)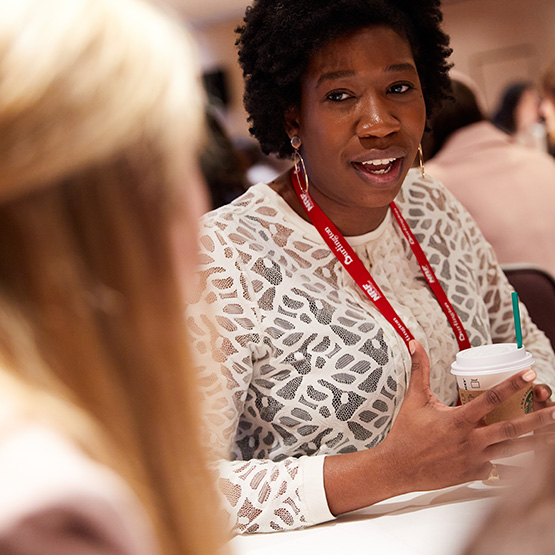 Executive Mentor Experience
March 16, 18, 22, 24 & 26, 3:30 p.m. - 6 p.m. ET
Our exclusive Executive Mentor Experience, made possible by American Express, offers you the unique opportunity to connect virtually with industry executives and leaders in small groups to receive valuable career advice and learn about various roles in retail. Mentors will share their perspectives, insights on career advancement and stories from their career journeys.
SESSIONS DETAILS (All Spring 2021 Sessions Closed)

Tuesday, March 16, 3:30PM - 6:00PM EST (FULL)
Merchandising, Product Development, Design

Thursday, March 18, 3:30PM - 6:00PM EST (FULL)
Merchandising, Product Development, Marketing

Monday, March 22, 3:30PM - 6:00PM EST (FULL)
Fostering Diverse Connections (session for students and mentors of color)

Wednesday, March 24, 3:30PM - 6:00PM EST (FULL)
Digital, e-commerce, innovation, technology, supply chain

Friday, March 26, 3:30PM - 6:00PM EST (FULL)
Leadership/business operations, finance, technology, supply chain, PR/Comms, digital, e-commerce, innovation
Closed