All online and free for all college and university students, NRF Foundation All Access connects retail professionals with the next generation of talent – you. You'll discover the depth and breadth of career paths in the retail industry, increase your understanding of employment trends in the industry and build skills that are in-demand by employers.

We've got exclusive conversations with industry leaders – answering questions submitted by you – every Wednesday at noon. And with our online career fair, virtual store tours and mentoring opportunities, we'll help you build networks with professionals at a wide variety of companies.

Over 12 weeks this fall, NRF Foundation All Access will help you build an extraordinary career with insights from the people who power retail.
Get Insights
From the People Who Power Retail
Every year at the NRF Foundation Honors, we recognize The List of People Shaping Retail's Future, celebrating the dynamic individuals shaping the industry. Over the past six years, we have honored more than 125 extraordinary people from all corners of the retail world. From their first job to the funniest thing that's happened in their career, join us Wednesday at noon ET for the premiere episode of The List, made possible by American Express.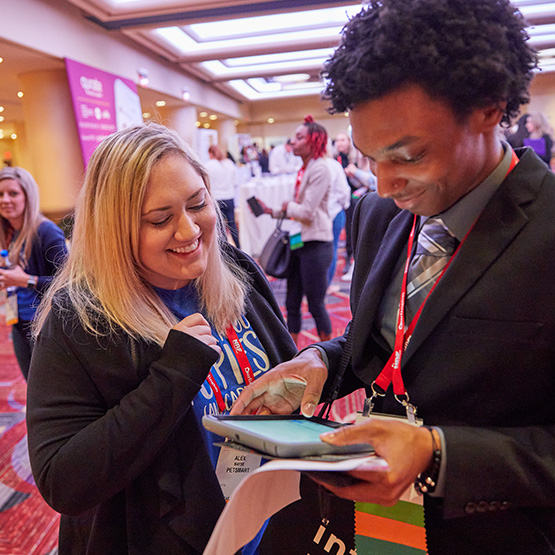 Exclusive Events
NRF Foundation
Virtual Career Fair
Looking for your next internship or entry-level position? Participate in our NRF Foundation Virtual Career Fair. You'll meet recruiters over chat and video, so be camera ready and be prepared with your 30 second introduction describing the value you bring to an employer. And be sure to have questions ready, too.
Wednesdays
This Fall
What are retail's best leaders focused on now? What do retail experts talk about when they get together? What do today's innovators think about the future of retail?

Find out every Wednesday at noon ET.
On-Demand
Build your skills and go behind the scenes of retail with our exclusive on-demand content. Gain insights and access, you'll get nowhere else.

New content premieres weekly.